
EACH CLIENT RECEIVES
INDIVIDUAL ATTENTION
SEE WHY OUR CLIENTS TRUST US

ARNOLD & ASSOCIATES
PRODUCES WINNING RESULTS
SEE HOW WE PRESENT EACH CLIENT'S CASE

SERVING COLORADO
FOR OVER 15 YEARS
TRUSTED CLIENTS
MY PHILOSOPHY:
"A lot of Lawyers will tell you what you want to hear, I tell you the truth."
Affiliations:
JD, University of Denver College of Law (1999)
Member, State Bar of Colorado
Member, American Bar Association
Member, Colorado Bar Association
Member, Colorado Criminal Defense Bar
Member, National Trial Lawyers, Top 100 Trial Lawyers
BA, Psychology, University of Colorado (1996)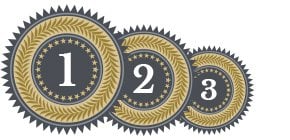 Accessible….Competent
…Flexible…Professional
Experience in criminal defense, domestic relations, general civil litigation (for plaintiff & defendant)
Experience in regulatory compliance
Experience in court-appointed responsibilities as a Guardian Ad Litem and County Attorney
Strong verbal and written communication skills
Licensed to practice law in Colorado (Bar # 30977)
18 + years experience of diversified legal services
A team-spirited professional who treats all clients with dignity and aggressive representation
Highly ethical in all business and personal dealings
Unique ability to quickly adapt to a wide variety of challenges
Outstanding communication skills used efficiently across wide socio-economic backgrounds
Special skills in business entity, insurance, compliance, and human resource issues
Exceptional skills in transactions requiring utilization of specialized due diligence responsibilities
Attorney in Colorado Private Practice  since 1999
As Senior Attorney
– Arnold & Associates, PC (A family owned 20+ year law practice)
As General Counsel
– Triple Protection Auto Care (Start up company with multiple state operations)
As Senior House Counsel
– Dealer Commitment Services (Nationwide Retail Warranty Corporation)
As Special County Attorney
– Elbert and Gilpin Counties (Colorado)
Concentration in:
Litigation
Regulatory compliance issues
Juvenile, employment, criminal, and civil
Litigation preparation:
Pre-trial motions
Discovery
Depositions
Jury voir dire
Trial
Appeal
MY PRACTICE AREAS
Domestic Relations Law
We specialize in family disputes involving the rights and duties of husband, wife, parent, or child.
Dissolution of Marriage
Ending of a marriage through legal proceedings
Modifications
Arnold and Associates handles modification agreements ranging from parent, maintenance and child support.
Child Custody and Child Support
Arnold and Associates will fight for fair payments for the financial benefit and support of a child.
Criminal Defense
Arnold and Associates represent persons facing felony and misdemeanor criminal charges
Felony Charges
Serious charges need a serious answer, call Paul Arnold.
Drug Charges
We defend drug possession and distribution cases.
Gun Cases
We defend those charged with weapons possession or discharge of a firearm.
WHAT SAY MY CLIENTS:
I've worked with Paul Arnold for three years now and I can't imagine working with anyone else.



 



 



 



 



Going through a divorce, especially a contentious divorce involving kids, can be one of the most traumatic things in your life. This person who once seemed to care for you is now accusing you of anything they think they can get away with and is using your children as a weapon. I hope you never find yourself in this situation, but if you not only need a good lawyer, you need someone with the experience to know what battles to fight, someone who knows all the people involved and their backgrounds, someone who will stand up for you when you feel that the entire family court system is structured against you, someone who will take the time to explain the hard truths, even when you don't want to hear them, then this is your guy. I've worked with Paul Arnold for three years now and I can't imagine working with anyone else. My situation is much better now, there are protections in place for both my kids and I that I doubt many other attorneys are even aware are possible. I can breathe a sigh of relief, continue being a good parent to my kids, and move on with my life thanks to Paul.

We won. And it's over. The end.



 



 



 



 



Mine was a very difficult and potentially damaging case for me personally. Paul was literally the most professional person in the court room. He handled my case like a pro and that's exactly what I needed. I am not likely to ever look for another attorney.

Paul, thank you for everything you have done for our family!



 



 



 



 



Mr. Arnold has been a pleasure to work with on our legal family matters. We would like to thank Mr. Arnold for the amount of time and devotion he has put forth on our case and his continued efforts and devotion as issues arise. Mr. Arnold has shown our case a strong attention to detail and has always been available when needed. Paul, thank you for everything you have done for our family!

Great guy, would hire him for all my legal needs.



 



 



 



 



I was always raised to believe that police were there to help me and I am sure that there are many times when the police do just that, help people. However, when I was accused of actions that I never committed the police certainly didn't seem like they were there to help me in any way. Not only was I facing the police but the District Attorney and the Judge as well. I felt like the whole system, a system that I believed in, was out to get me and could have cared less about what I had to say. The allegations of one person could have ruined my future and a criminal record would have erased years of my hard work. Paul knew the criminal justice system and the players inside and out. He explained the intricacies of how the process played out, examined the evidence carefully, and applied logic to an otherwise illogical (to me) process. I had to take my case to trial but Paul won for me and I can now continue with my life without the fear of background checks or explaining the accusations of another. Great guy, would hire him for all my legal needs.

I am so thankful that I was able to have Paul Arnold and Arnold & Associates



 



 



 



 



I am so thankful that I was able to have Paul Arnold and Arnold & Associates with me through my divorce and custody challenges over the past three years. Getting a divorce was the scariest time of my life. One minute I was married with two kids (under the age of two) and the next my whole world was turned upside down and I'm facing an unimaginable life change. My emotions were so strong. Paul was such a blessing to have during this time. He was very professional and knowledgeable. I always felt like his top priority, no matter how small the question. He always had time for my case and was impeccable about educating me on what my decisions would mean for not only me, but my two small children. So many people are out for revenge or make rash decisions in a divorce based on their emotions. Paul guided me through my divorce and insured that I stayed focused on what was smart for my family. He wasn't just focused on a verdict, he was focused on the emotional and physical wellbeing of me and my children and still is.
REQUEST A FREE CONSULTATION
Fill out the form below to recieve a free and confidential intial consultation.